Product
Contact Us
Shenzhen Rooder Technology Co.,Ltd.
E-mail: rooder@rooderchina.com
Skype: rooderchina
Tel: +86 755 23352562
Fax: +86 755 23352562
whatsapp/mobile phone: +8613632905138
Facebook Message:
Follow Us on...
Product
Product name:2014 Hot Product Street Model 2 Wheel Stand Up Scooter





Contact Us:

Facebook Message:

Skype:

 
Quick view:
Mini Electric Scooters is also known as standing scooter 2 wheel (vehicle, transporter, bike or mobility scooter). It is an ideal substitute tool for walking. 

Our electric stand up scooter uses gyroscope to intelligently control the balance. It moves forward or backward as the center of gravity goes. The turning radius can be zero, which means that it can be operated at a very narrow space.

It can be driven by simply moving your body. You can learn to drive in minutes! It frees you from fatigue and brings you infinite joy. Ready? Let`s start a fantastic journey!
Applications: Leasing ,Tour ,Patrol
1. Police, security personnel patrol
2. Personal travel, amusement and short-distance travel
3. Renting in tourist attractions, parks and amusements playgrounds
4. Intelligent robot moving platform
5. Industrial park, factory, greenhouse personal transport
6. Commercial applications, riding to do promotion for your product
7. Car partner, put into the car black box as a scooter
8. Airport, stadiums, indoor venues, big warehouses, major shopping centers
9. Exhibitions buyers travel
Specification: 
| | |
| --- | --- |
|  Model No. |  RM03D |
|  Net Weight |  20.5KG |
|  Dimension |  130cm*49cm*35cm |
|  Battery  |  48V 8A,Lithium battery |
|  Voltage |  100-240V |
| Motor Power | 2*350W=700w |
|  Height of Handle | 99-130cm Adjustable |
|  Max Load |  80KG |
|  Max Speed |  10KM/H |
|  Max Mileage |  20KM |
|  Min Turning Radius |  0 |
|  Max Climb Capability |  15 degree |
|  Charging Time |  4H |
|  Package Size | 56cm*46cm*43cm |
|  Gross Weight |  26KG |
Product Show: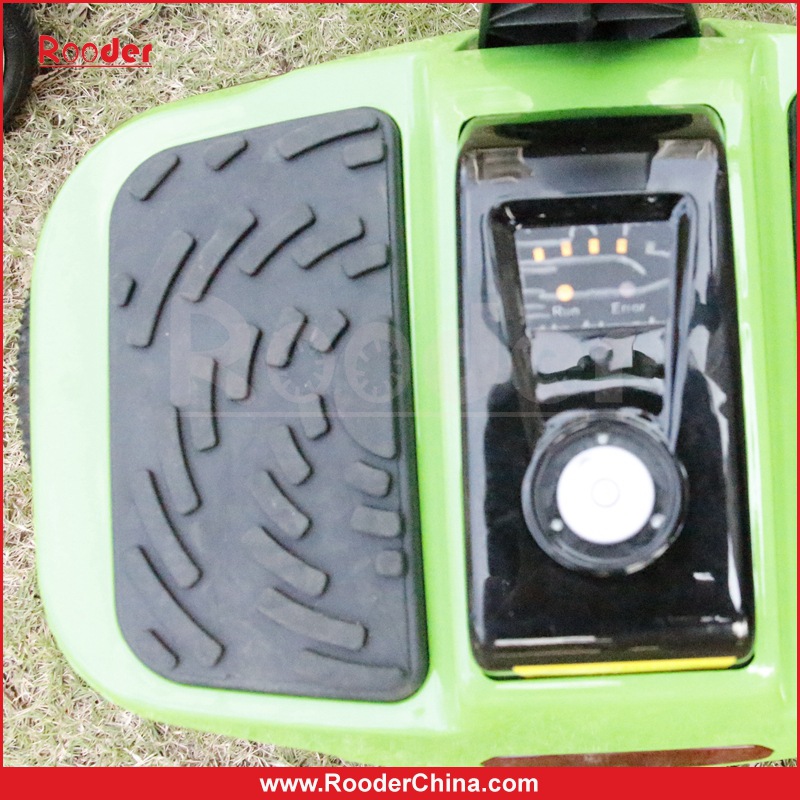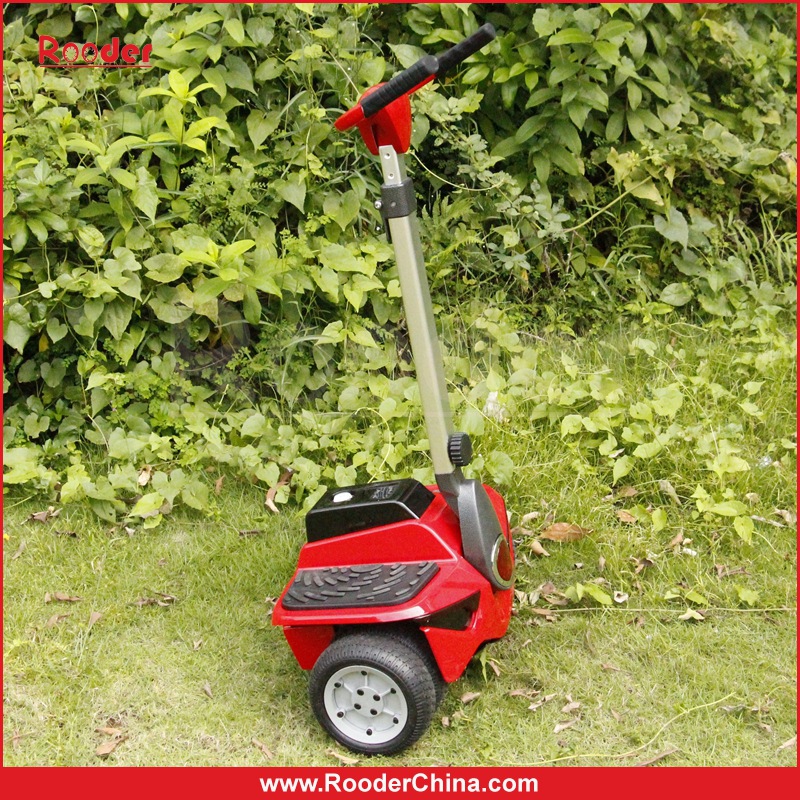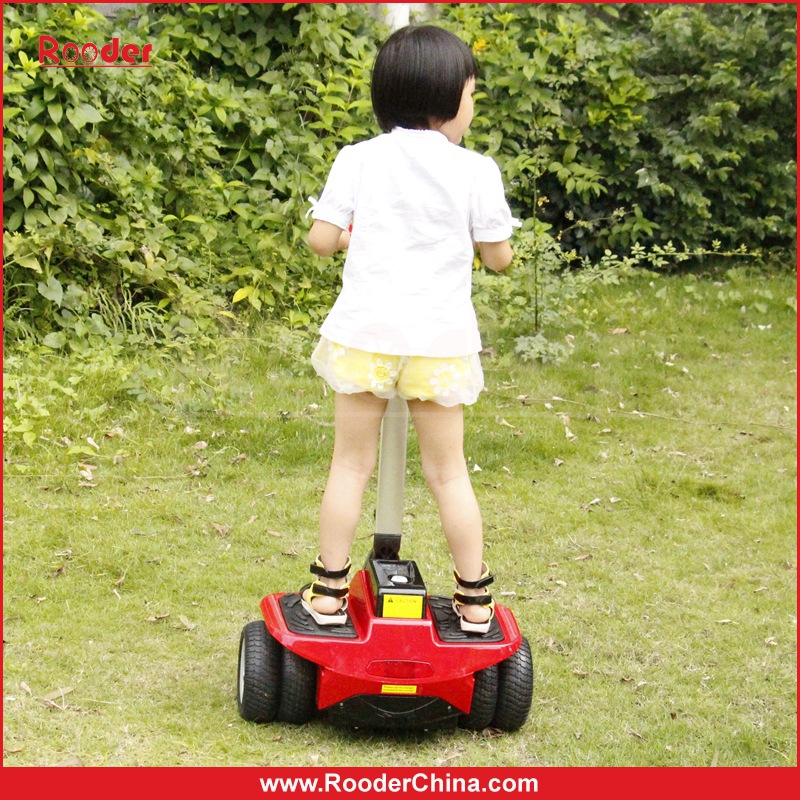 Packing List: 
| | |
| --- | --- |
| Electric scooter |  1 piece |
| 110-220V AC Power Adapter  |  1 piece |
|  User Manual |  1 piece |
Why Choose it? 
 1. Zero emission & no pollution
 2. Low energy consumption
 3. High efficiency
Why choose us? 
1. We are not only product seller, but also service provider.,
2. Excellent quality and performance, we are keeping learning and improving our product all the time.
3. Reasonable price, best choice for individual buyer and re-sellers,
4. We keep certain quantity of stock, so we can fast shipping.
5. Professional after-sale service,
6. Big discount for repeat order, wholesale and resellers are warmly welcome. Support OEM/ODM.
Delivery:
Sample/Trial order
-1-3 days after receipt of payment.
Container order
-5-15 days after receipt of payment.

Shipping 
-Express (DHL, TNT, Fedex etc)  
-Air, it will take about 4-7 days to get to destination airport.
-Sea, it will take about 20-35 days to reach destination seaport. 
Payment:
-100% TT or West Union
- US dollars , CNY accepted
NOTE:Buyers pay all expense of shipping and insurance. When buyer receives the goods, buyer must check the packing list and take pictures to get proof from the express-man if any part is missing. As a seller, we are only responsible to the delivery to the board of China. But we will help buyer get compensation from shipping company for missing goods if buyer has valid proof.
Warranty: 
The concept of our after service is efficient, professional, satisfied. 
Our aim is that every customer made order without any after service worry. 

1. We supply 6 months free repair for motor, 12 months free repair for motherboard. It will start from the time you receive it. 

2. Return policy: Buyer can send the defective motherboard or motor back to our factory for free repair but it must meet following condition: 
a. In the first 2 months (1-2 month from received product), buyer pays shipping to China and we pay return by China Post, if buyer want us to ship out via DHL, Fedex, TNT etc, need pay the difference. 
b. In the 3rd month-12th month, buyer pays for round shipping cost. 
c. If it is not the product`s problem, our engineers will check carefully and give the result and then we will pack and resend to buyer but buyer must pay burden of all expense.
Notice for import tax and other charges
Buyers pay all expense including import tax and handling charges.
For exporter, we have to pay our local charges, such as Commercial checking, customs and documents fee. So it is same for buyer to pay his charges like import tax and etc.
More products:
2 wheel self balancing electric scooter, hoverboard, walkcar, skateboard manufacturer, Rooder China segway supplier / factory / producer.
Shenzhen Rooder Technology Co.,Ltd. 
Tel: +86 755 23352562,
Fax: +86 755 23352562,
Cell Phone: +8613632905138,
Whatsapp: +8613632905138,
Skype: rooderchina.com,
Wechat: gavin782,
E-mail: rooder@rooderchina.com, rooder.tec@gmail.com,
Old Facory Address: 7th floor, Kangshen Electronic Industrial Park, Zhonghua Road, Longhua New District, Shenzhen, Guangdong, China.
New Factory Address: 5th, Building A, Nantongbang High-Tec Park, Dabutou Road, Guanlan, 518110, Shenzhen, China.  
Contact Us:
Facebook Message:
Skype: